| | | |
| --- | --- | --- |
| Telesto v6.8.3 (iOS) | Telesto v3.2.3 (Android) | Telesto v5.3.3 (Desktop Edition) |
NEW
One of the most requested features has arrived in Telesto: assign users to more than one location.
If you have multiple locations and you have users working on more than one location but not all, you can finally configure those users to operate only on those assigned locations or warehouses.
This enhanced permission will allow your users to..
see, work and filter products from assigned locations only
add transactions and move stock only from/to assigned locations
view the number of stocks from all assigned locations only
assign locations to other users to your assigned locations only
choose the shipping location for a purchase order from a list of assigned locations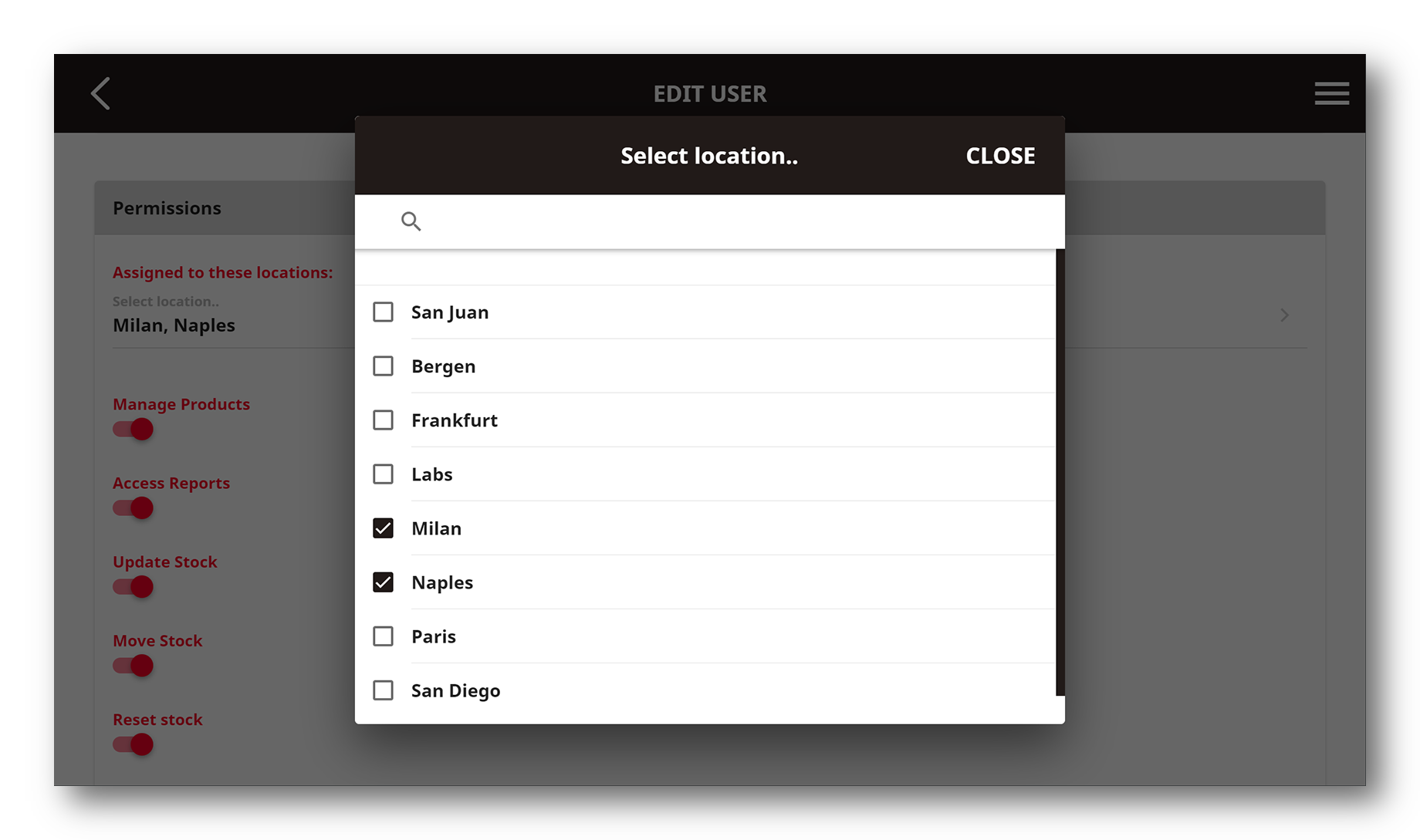 If the primary account holder wants a user to access all locations, then there are two ways to achieve this:
Create or edit a user without selecting any warehouse (this is useful if the main account has a lot of locations).
or.. select all locations one-by-one from the list of locations.
Please note that the user management module is only available for gold and platinum subscribers.

If you need a 7-day trial to test out those premium features, contact us at: support@telesto.app
---
Thank you for your feedback and continued support. New features and more improvements are currently under development. We appreciate your patience as we release those updates gradually every 2 weeks.

Thank you!
Telesto Team

---