Telesto
Inventory Management
Telesto is the most complete & robust inventory management focused on helping small business owners, teams and individuals manage their products.
Core Features
What Telesto Can Do For You
Keep track of your stock
Get email and push notifications instantly when your products are in low-stock.
Real time inventory data
Access your data in real-time on your desktop or on-the-go with our mobile app.
Automation tools
Automate basic tasks so you can focus on the most important things. Say bye to human error!
Meet The Desktop Edition
Big Screen
All the powerful features from the mobile App now in your desktop!
Data Import
Easily import all your products from a .CSV or Excel file.
Backups
Create up-to-date local backups of your data whenever you want.
Platforms
Available on Windows and MacOS operating systems. Linux coming soon.
Asset


Management

Keep your products or assets organized, categorize them, assign barcodes, track low stock and much more.
Powerful Reports &


Analytics

Generate PDF, Excel or CSV files with just a tap; filter your reports by specific products, low stock, category, locations, prices, etc.
Stock


Updater

Manage your stock on hand (stock in / out balance); Easy data-entry, inventory movements between locations, transactions history modules and more.
Purchase


Orders

Generate ready to print purchase orders and sales orders (invoices) assigned to your suppliers & customers! inventory can be automatically updated for orders marked as completed and much more.
Telesto Mobile App
Telesto is now available on iOS & Android
Telesto For Everything
Telesto was designed & developed from the ground-up with the following industries in mind: retail products, wine & beer industry, construction, clothing, retail products, IT assets, store owners, food trucks, food distribution, financial institutions, real estate companies, auto parts, universities & schools, office supplies, wholesale, manufacturing, transport, machinery, agriculture, medical supplies and much more.
What Our Customers Say
Telesto is a fundamental tool for our business, the consultation tool that everyone has access to. In simple steps you can manage your stock in a didactic, fast way, from anywhere in the world. Creating a product, generating an input or output takes seconds, and best of all, it is intuitive. In short, I recommend it 100%.
As a small company in vintage interior items, we have been using Telesto with great pleasure for six months. In our search for an app in which we could collectively and easily keep track of our stock, Telesto was the only one that met our preferences, and still is today. In addition, major advantages for the personal and especially fast service. An email with a question or comment is enough. The same day we receive an answer or solution.
Upgrade Plans
Telesto is free but you can unlock more powerful features with one of these upgrade plans!
Gold
Ad-free

2,000 Products (max)
500 Categories & Locations
50 Suppliers & Customers
50 Purchase Orders
5 Users
20 Custom Fields

Desktop Edition

Custom Logo

Third-party Integrations
Platinum
Ad-free

10,000 Products (max)
10,000 Categories & Locations
10,000 Suppliers & Customers
10,000 Purchase Orders
50 Users
50 Custom Fields

Desktop Edition

Custom Logo

Third-party Integrations
Titanium
Ad-free

50,000 Products (max)
50,000 Categories & Locations
50,000 Suppliers & Customers
50,000 Purchase Orders
50,000 Users
500 Custom Fields

Desktop Edition

Custom Logo

Third-party Integrations
---
Note: in order to see our pricing in your local currency, please download the mobile app (iOS or Android) and visit the upgrade section.
Our Blog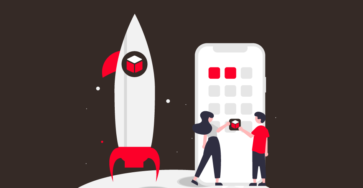 You've spoken… and we've listened. Based on your feedback and our evolving understanding of our customer's needs, we have decided…
Apr 12, 2021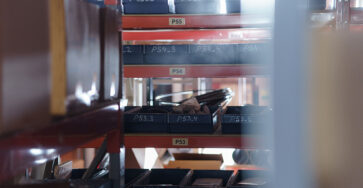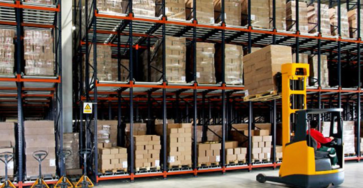 Inventory control and the 80/20 rule
Inventory management is often hard to nail down, especially when your inventory is scattered and difficult to manage. While Telesto:…
Feb 01, 2021